Simply Log is a light weight airline pilot logbook, featuring the most important features you would ever need to log your flight hours, simulator hours and duty hours.
Download now!
---
Features
Powerful iPad support
Utilise the power of your iPad. Full multi-tasking on your iPad also supported.
Secure iCloud Sync and Backup
Your data is privately and securely synced to iCloud. Through iCloud, your data would be available in all your mobile devices.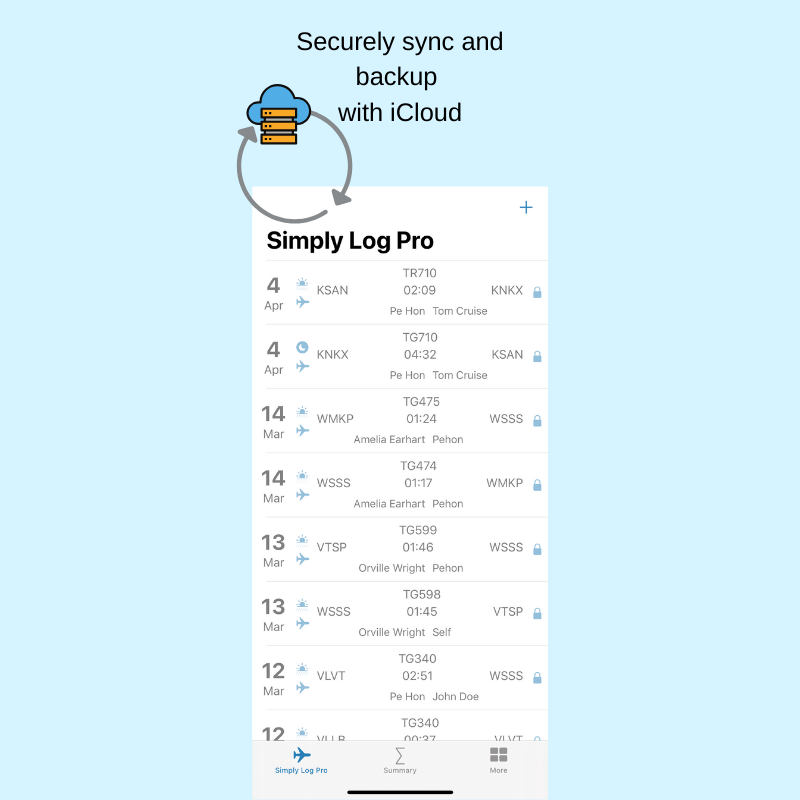 Smart Automated Day-Night Flight Times
No need to manually note the sunset/sunrise timings. With intelligent algorithms, Simply Log is able to compute your Day/Night hours for any flight.
Seamless Duty Time tracking
One click duty tracking is available. Duty tracking supports both single sector duties and multi sectors duties.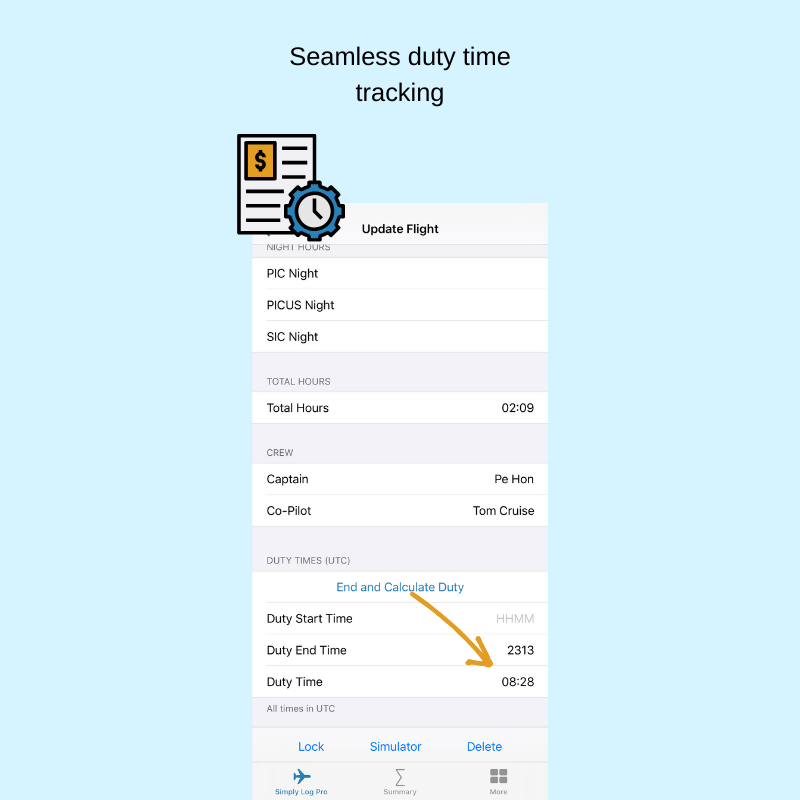 Intelligent Data Entry
Through Simply Log suggestions, we reduce the number of keystrokes needed for you to complete a flight log. Simply Log makes intelligent suggestions as you go about completing your log.
Seamless Roster Import
Easily import your roster from Crew Connect. Through your phone's calendar, Simply Log is able to parse Crew Connect exported calendar into your logbook.
Easy import from LogTen Pro
If you already have a logbook with LogTen Pro, we make it easy for you to import your data into Simply Log.
Log Flights and Simulators in one App
Log and track Simulator duties and Simulator hours in Simply Log.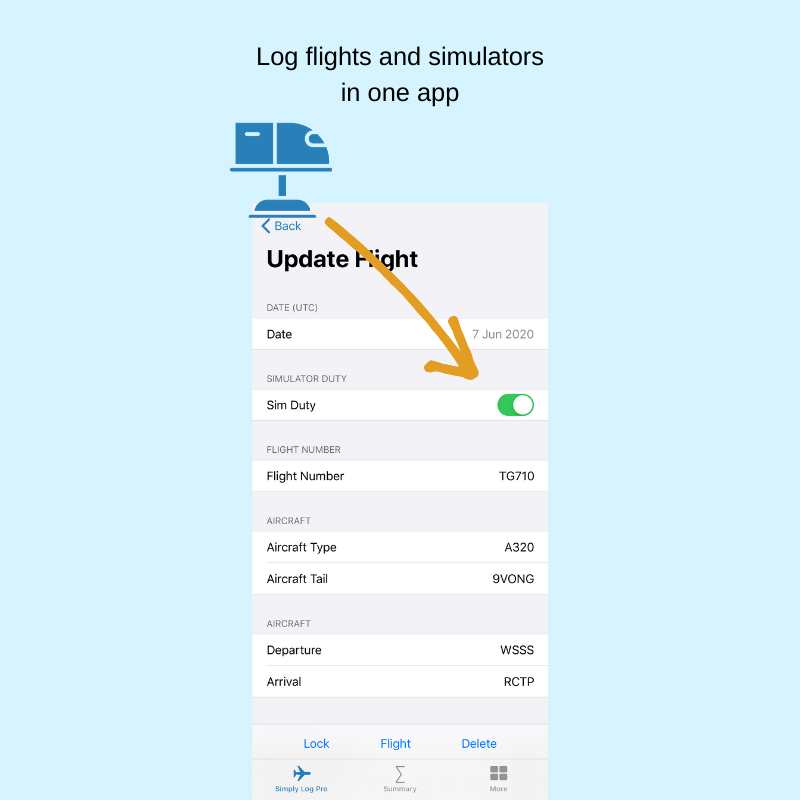 Easy CSV Export
Your data in Simply Log can be exported easily into CSV. Once it is in CSV format, you have the flexibility to do anything with it.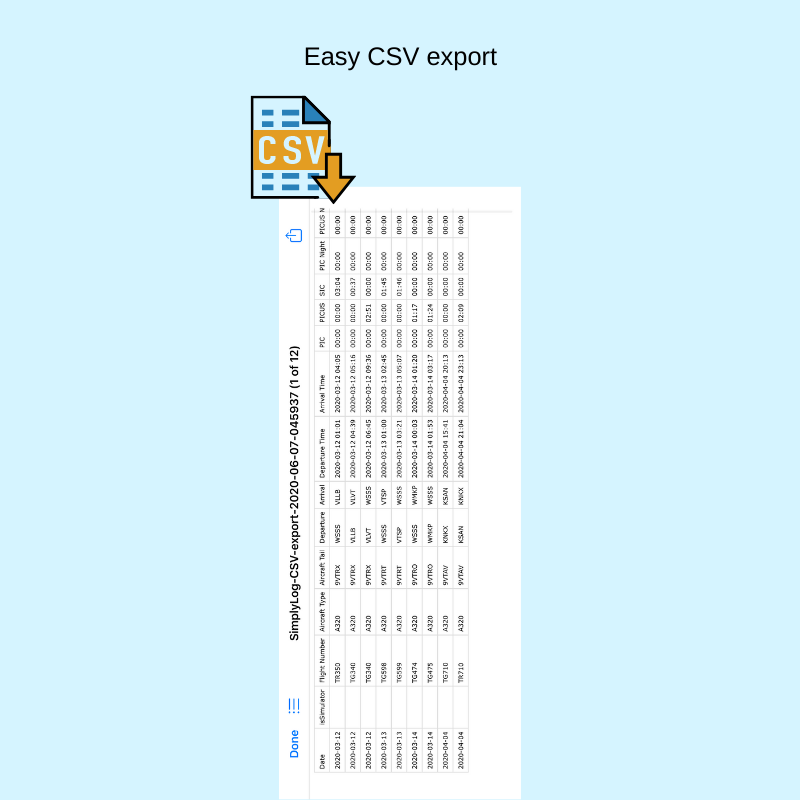 Easy PDF Export
No need to have a physical logbook, since you can export your Simply Log into a PDF document in a few taps.
Intuitive Night Mode
Flying through the night? Don't worry, Simply Log works in Night Mode as well.
Download now!